Our Story
ProCare came about when Tiffany and Erin worked together in the same program at our previous centre. We realized how in line our teaching styles were and we both had the same vision. We decided that we would look into the possibility of building our own centre. On January 1, 2011 ProCare got the keys to 151 Holland Avenue. This day PFL Construction and Son (Tiffany's father and brother) and Conor Drummond (Tiffany's husband) began the demolition with the help of Erin and Tiffany. In order for us to make the space a Daycare we had to undertake a major renovation. There were 9 mini offices and 2 kitchenettes and we tore everything down to create 3 large classrooms, 1 kitchenette, a cubby area and main office. We had new windows installed, new insulation, all new fire rated drywall and proper appliances to meet strict standards and requirements. This makeover took us 2 months.
On March 1, 2011 we opened the doors to ProCare. With only 2 children registered, we knew there was a long road ahead of us. We kept our attitudes positive and focused on our main goal – the children's happiness. We did everything to get our name 'out there', including door-to-door flyers, newspaper articles, a television interview and paid advertising, however our most beneficial source has been word of mouth.
Throughout the past 2 years we have added more services to our business to meet families' needs, such as: Parents Night Out, Birthday Parties, Toddler Playgroups, and Party Sitters (weddings and office events). This has helped us to meet new families who aren't looking for Monday-Friday care.
We are extremely passionate about our business and take it very seriously. We want families to know that they are getting 100% quality care when at ProCare. We strive for children to be happy and feel safe in our centre. We Promise to continue to work hard and grow as a business that families can rely on.
Our Program
ProCare Offers many types of Child Care related services, such as: Afternoon care and Parents Night Out (group babysitting), Toddler Play Groups, Music School, French Circle and daycare.  Our Centre is 1800 square feet of Fun!  We have a wide range of age apprppriate toys, puzzles, books, and other table top toys to keep your children busy, learning and having fun. We always plan fun group games and independent ones for gross motor play; our creative arts category includes crafty projects and engaging sensory activities; and we like to include lots of music and French by having Amy with 123 Petits Pas in every Monday for French Music Circle and Derick with Sing Song Party Time preforms every two week turning our classroom into a band!  We are always changing up our classrooms, adding new art work to our walls and asking for input to ensure that we are creating an environment where children feel they belong.
Our Teachers
The educators at PROCARE Family Centre bring knowledge and experience to the program. Our team has a wide range of skills and together we provide an active program for your child. Meeting all needs and making each child feel welcome is something we value. We are very excited to meet each of you and create postive memories for your child/children.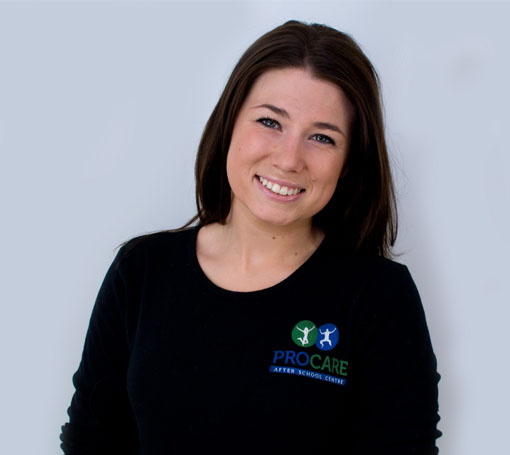 Tiffany Drummond
Owner & Program Coordinator
Hi, my name is Tiffany Drummond, I graduated from the Early Childhood Education Program at Algonquin College in 2008. I have been working with children of all ages throughout the past 10 years and I love what I do. I also work for Algonquin College as the Faculty Supervisor in the ECE program. Visiting centers throughout the city, as well my experience working with all age groups, has equipped me with the knowledge I need, to offer your child a program that they want to participate in. I'm also a member with the College of Early Childhood Educators and AECEO!
Working with youth takes a strong, outgoing and loving personality that I demonstrate each day through my activities and interactions. My motto is – Stay positive and teach with kindness.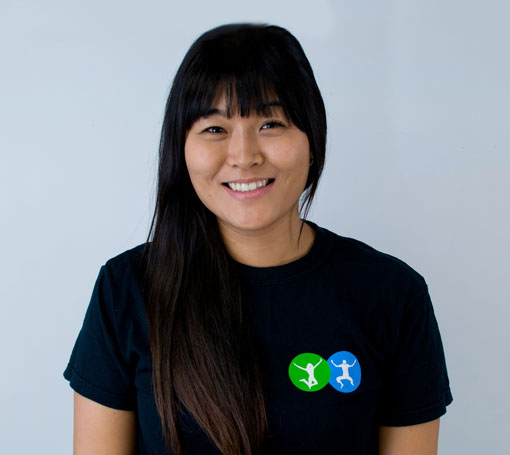 Erin Choi
Owner & Creative Arts Coordinator
My name is Erin Yeh Won Choi. I have a diploma in Early Childhood Education from Algonquin College. I enjoy working and interacting with children in many different environments. In the past, I have worked with children in day care, summer camps, babysitting contracts as well as one-on-one interaction with a special needs child. These experiences were invaluable in helping me grow and apply my education towards a career in the child care field.
The mix of my previous early childhood education and teaching experience makes me a knowledgeable educator. I am a mother, I feel that the growth and maturity I have gained from raising my own child adds to my qualities as a valuable educator.
All Staff are registered Early Childhood Educators and first aid/CPR trained with criminal reference checks. Our Team: Tiffany, Erin, Sabrina, Emma and Marybeth!!